A Dark Room
By Amirali Rajan
ios
A Dark Room is a very popular text-based role-playing game. Originally web-based, Amir Rajan ported it to iOS using RubyMotion and very quickly it went viral, reaching the top-paid app position in the US and UK App Stores for several weeks, and now enjoying a five-star rating.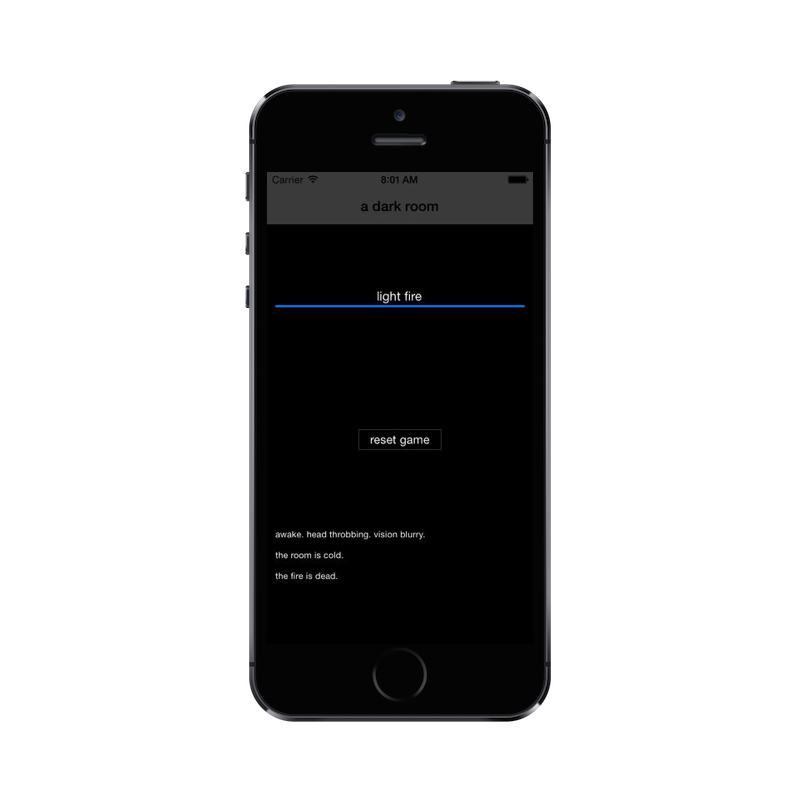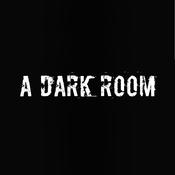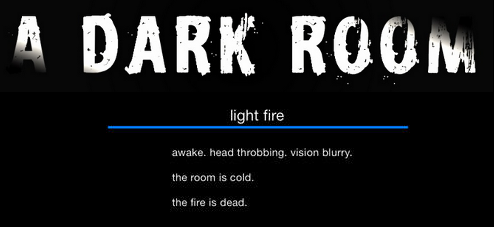 Not enjoying Xcode, Amir used RubyMotion instead.
Amir had real-world experience with Xcode and Objective-C, but didn't like it at all.
Amir also has a Ruby background and went with RubyMotion to build A Dark Room. The command-line interface, the testing framework, the gems libraries and the CocoaPods integration and the freedom to use any text editor contributed to his decision.
12,000 lines of Ruby.
A Dark Room makes use of the ProMotion and BubbleWrap gems. During its development Amir used all the refactoring techniques of the Ruby language and also ran the built-in spec framework in the background. The project contains about 12,000 lines of Ruby.
A Dark Room was also praised as being one of the few games being accessible to the blind.
If you want to know more about the story behind this best-selling game, check out the New Yorker Article.
"Idiomatic Ruby wrappers on top of iOS, frictionless workflows, and the "it just works" culture that Ruby fosters, trumps any hesitation I once had with RubyMotion."
Amir Rajan, Creator of A Dark Room for iOS
Read the full interview on our blog
Check out other success stories